Test centre
Test centre rollers
REPA has its own laboratory which serves as test centre for our large assortment of rollers. All steel and HDPE-rollers have been extensively tested here. These tests have provided us with a clear picture of their quality, enabling us to further increase it. All our rollers meet the required DIN-, CEMA- and JIS-standards.
The most essential tests executed are: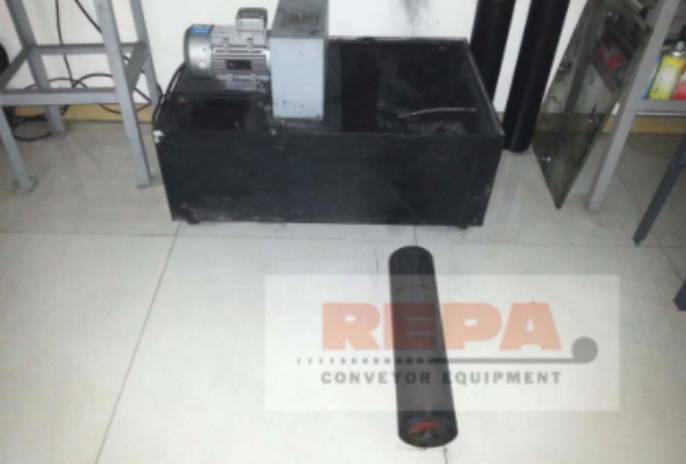 Dust test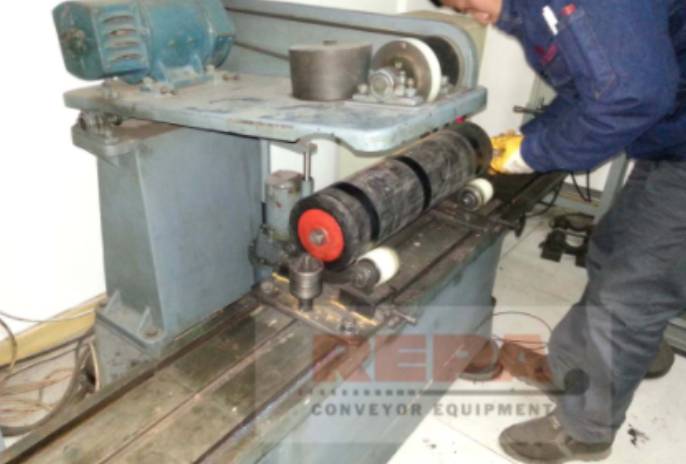 Roller resistance test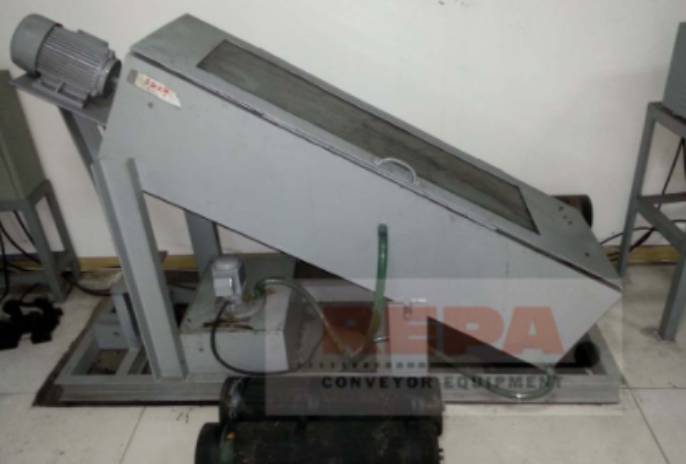 Water test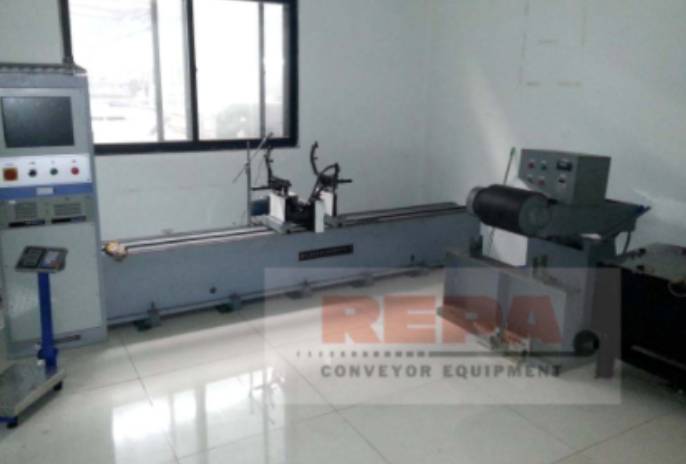 Installation for the execution of the duration test (right). At the left, the radial runout can be measured by a computer-controlled bank.
Tests can always also be designed on the basis of the client's wishes.